ARWO Webinar: Interest Outlook and Economic Update
Monday, January 1, 0001
---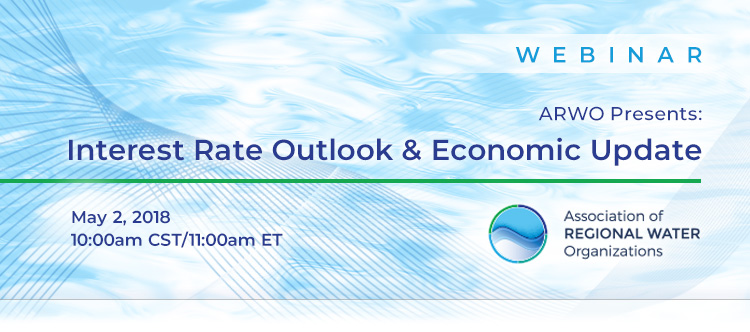 The Association of Regional Water Organizations and CoBank will host an insightful overview of key financial factors for the coming year, featuring commentary from monetary economist Dr. Robert A. Eisenbeis, former Executive Vice-President and Director of Research at the Federal Reserve Bank of Atlanta and current Vice Chairman of Cumberland Advisors.
To get a handle on the interest rate outlook for 2018, Eisenbeis will break down the March meeting of the Federal Open Market Committee and offer an inside perspective drawn from decades of studying U.S. monetary policy. He will examine three important issues as they relate to Fed policy in coming months:

• 2018 March rate decision and policy implications

• Market reactions to rate decisions - dovish and hawkish

• FOMC outlook on policy changes and their impact on growth and inflation dynamics

The webinar will also include an economic update on major factors that shape interest rate decisions. Learn about the latest forecasts the FOMC is evaluating in determinations that will impact all sectors of the economy. 
Don't miss out!
Reserve your Webinar seat now at:
https://attendee.gotowebinar.com/register/2154195456876476417
Questions?
Call 303-694-5831 or email ncarrillo@cobank.com.